Full-Time MBA

Alumni Testimonials
Fisher's MBA program is extremely flexible and continues to reinvent itself to meet the desires of the students. The relatively small class size enables the MBA experience to be customized to individual desires and the large undergraduate population in the business school ensures companies from a wide variety of industries and focus areas find their way to campus, making introductions easier.
Tada
Yamamoto
2017 MBA Alumnus (2017 Best & Brightest - Poets & Quants)
Pre-MBA: Strategy & Operations | The Hackett Group
Now: Associate | McKinsey & Company | Cleveland/Akron, OH
When I started the Fisher MBA program, I knew I wanted to pursue a career in brand management. Marketing has always been a passion of mine, and Fisher was able to help me explore that passion by connecting me with marketing alumni. The small class size made it easy to meet and network with marketing professionals, and the alumni were always willing to share coaching and advice. I was elected as President of two organizations during my second year, and that hands-on leadership experience not only made me feel proud to be giving something back to Fisher, but also was a big part of preparing me for the career I was about to begin. Developing new ideas that made the organizations even better and working with a team to bring those ideas to life were two important aspects that have impacted my leadership style early in my career.
Lindsey
Lorenz
2015 MBA Alumna
Pre-MBA: Associate Merchant | Abercrombie & Fitch
Now: Brand Manager | The Wendy's Company | Columbus, OH
The Fisher MBA inculcated in me core business skills in a nurturing, collaborative environment that is highly unusual for a business school. I gained the ability to not only think in terms of returns and feasibility, but also to consider the human aspect of business decisions. My time at Fisher was instrumental in helping me develop as a process-oriented thinker who considers each dimension of a problem while trying to design a holistic solution. 10 years on, many of my Fisher colleagues remain an integral part of my professional network and personal life.
Shahyan
Ahmad
2008 MBA Alumnus
Pre-MBA: Assistant Project Manager | United Grinding
Now: Finance Manager | Google | San Jose, CA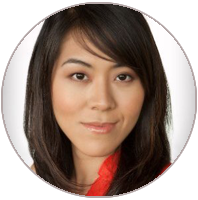 I graduated from the Fisher MBA program majoring in Marketing and Strategy. During my time at Fisher, I worked as an RA at the administration office and CIBER and actively participated in the International Marketing Club and many other student events like Fisher Follies and Indian Culture Diwali Celebration. My time at Fisher helped me better integrate with local businesses and develop my personal brand, both of which are important traits to be successful in the constantly changing workplace now.
Evelyn
Chou
2008 MBA Alumna
Pre-MBA: Project Executive for Round Table Professional Conference Organization in Taiwan
Now: Uber | Product Strategy | Washington, DC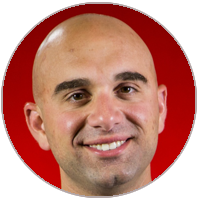 The Fisher community was welcoming as I transitioned from the Marine Corps to graduate student. The enthusiasm of my fellow Buckeyes, students, staff and professors alike, was energizing. Fisher pushed me to transform my career.
Pat
Ross
2014 MBA Alumnus
Pre-MBA: Marine Officer in the Marine Corps
Now: Deputy Director of Field Operations | Team Rubicon | Los Angeles, CA
The Fisher MBA really helped me build a foundation on which I could launch a very fulfilling career. Among the world-class professors, the support of my fellow classmates and the administration, I feel that this program equipped me for success not just in the short term, but for a long time to come.
Muzzamil
Fadlalla
2013 MBA Alumnus
Pre-MBA: Car Rental Agent | Enterprise Rent-A-Car
Now: Analytics Consultant | Nielsen | Atlanta, GA
©2021 Fisher College of Business
2100 Neil Avenue, Columbus, Ohio 43210