Full-Time MBA

Alumni Testimonials
---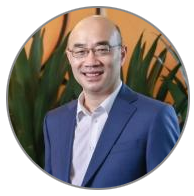 I learned and grew so much during my two-year MBA study at Fisher — I built a solid knowledge base for my career. Your Ohio State education will set a strong foundation for you to be successful in your professional career. As long as you keep putting your best efforts forward and are open-minded about opportunities presented to you, you will have a fun and successful career ahead of you.
Song
Qi
1999 MBA Alumnus | Executive VP and Global Head of Conveying Solutions Business Area | Continental Group | Germany
Featured Alumni Story (2023) - Song Qi
---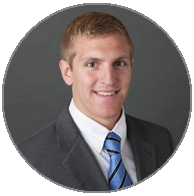 "My favorite part of the Fisher MBA program was having such a diverse and interesting class to learn from. Collaborating with groups who had such varied backgrounds helped me develop my critical thinking skills and take holistic approaches to solving problems. With the smaller class size of Fisher, I had the opportunity to work closely with virtually all of my classmates whether in class, experiential learning, or club involvement. "
Mark
McClain
2020 MBA Alumnus | Senior Consultant | Deloitte Consulting | Nashville, TN
---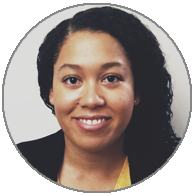 The most enjoyable and useful part of my experience at Fisher was the collaborative nature of the program. In the classroom, my peers and I were encouraged by professors to build on each other's knowledge and work creatively to solve business problems. This culture of collaboration aided us in establishing organic, and lasting relationships with each other that I do not believe would be possible to achieve as part of a larger program.
Sandy
Lopez-Zeledon
2021 MBA Alumna | Business Programs Manager | Microsoft | Marine Corps Vet | Seattle, WA
---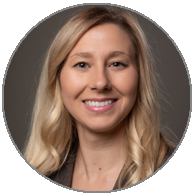 "Attending Fisher for my MBA is by far one of the best decisions I've ever made. I grew more in those two years than I ever thought possible. I was challenged, made great friends (many of whom are now colleagues!), and even got to travel overseas as part of the program. I can proudly say I'm a Buckeye for life!"
Meryom
Gibson
2020 MBA Alumna | Associate | JPMorgan Chase & Co. | Columbus, OH
---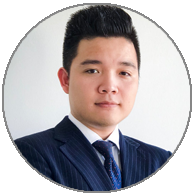 Pursuing the Full-time MBA program at Fisher College of Business has been the best decision in my career. At Fisher, I received huge support from lots of people, from career coaches to faculty members, from my classmates to alumni of the The Ohio State University. The life-changing experiences during two years at Fisher have really helped me find a dream job after graduation. I'm grateful and proud to be a Buckeye alumnus.
Sean
To
2021 MBA Alumnus | Senior Financial Analyst | Apple | Cupertino, CA
---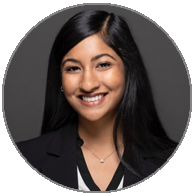 "Coming from a non-traditional background, Fisher's MBA program was the key to getting my foot in the door—not only to the business world, but to one of the top companies in the CPG industry. Beyond a fulfilling career, Fisher has given me personal and professional relationships that will surely last a lifetime."
Arianna
Venkatesan
2021 MBA Alumna | Senior Brand Manager | Procter & Gamble | Cincinnati, OH
---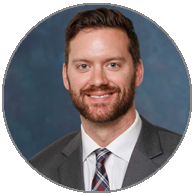 The knowledge I gained in the courses crucial conversations, negotiations, as well as navigating diverse group projects helped me in my current position as a military officer. The experience helped hone and refine my management and communication skills, allowing me to be more effective and better support the various teams under my responsibility.
Nate
Quellhorst
2019 MBA Alumnus | Financial Analyst | U.S. Coast Guard | Baltimore, MD
---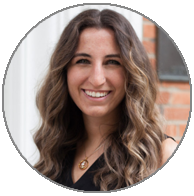 Without my time in the Fisher MBA program, I would not have been able to make the transition from working in the non-profit sector to a career in consulting. The resources, relationships, knowledge, and support I received throughout my two years in the program gave me the confidence and ability to pursue my goals, and I am continually grateful I decided to make the investment in my education at OSU.
Kate
Morales
2021 MBA Alumna | Associate | McKinsey & Company | Cleveland, OH
---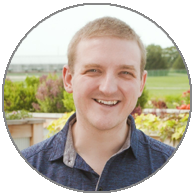 "My favorite part of the Fisher MBA experience was the "collaboration over competition" mentality shared with my tight-knit group of classmates. We learned how to work really well in ways that built everyone into better thinkers, presenters, and collaborators. This type of community is extremely unique and engrained in Fisher's culture, and was one of the key selling points about the program for me. I felt valued as a human being, and felt comfortable bringing my whole self, exactly as I am, to Fisher every day. The skills I acquired in strategy and leadership are ones I use every day in my job. Working in brand management, a huge part of my job is managing cross-functional teams and influencing their behaviors so we all are working toward a common goal. Fisher's leadership and strategy classes gave me a foundational toolkit to use and strengthen in my career. "
Alex
Masica
2019 MBA Alumnus | Assistant Brand Manager | The Scotts Miracle-Gro Company | Columbus, OH
---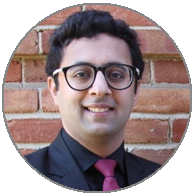 Fisher's MBA program stood out for me for its tight knit community, and, small class size. As an international walking into a graduate program abroad can be overwhelming, however, the support I got from the staff members and faculty made my experience fulfilling, and, rewarding. Fisher provides you an environment where you can build your own initiatives, and, create unique experiences for others. With the help of Centre of Operational Excellence, I was able to create an opportunity for students to connect with alumni during a three day trek to the West Coast, allowing us to expand our professional network, and, learn directly from the industry experts.
Rajat
Gugnani
2019 MBA Alumnus | Supply Chain Planning Manager | Amazon | Seattle, WA
---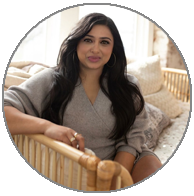 The OSU Fisher MBA was one of the best experiences of my life. I made lifelong connections, gained industry knowledge, and developed skills I utilize in my position every day. Fisher made an indelible mark on the person I have become.
Neethi
Johnson
2019 MBA Alumna | Vice President | JPMorgan Chase & Co. | Columbus,OH
---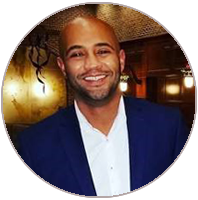 The Fisher MBA really helped me build a foundation on which I could launch a very fulfilling career. Among the world-class professors, the support of my fellow classmates and the administration, I feel that this program equipped me for success not just in the short term, but for a long time to come.
Muzzamil
Fadlalla
2013 MBA Alumnus | Category Manager | The Home Depot | Atlanta, GA
---
©2023 Fisher College of Business
2100 Neil Avenue, Columbus, Ohio 43210