Master of Accounting

Alumni Testimonials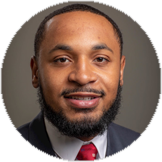 Attending Fisher College of Business and completing the MAcc program was one of the best experiences in my life. Not having gone to Ohio State for undergrad, I instantly felt welcomed and received great support from the professors and my peers on the first day on campus. The program provided me the opportunity to take challenging courses in the field of Accounting but also allowed me to take other electives that I was interested in, like Business of College Sports and Negotiations. The MAcc program did a great job preparing students with the technical and professional skills needed to succeed in the business world through the use of technology and team collaboration. I am proud to call myself an alumnus of the MAcc program and greatly value my time as a Buckeye!
Julio
Stevens
2019 MAcc Alumnus | Senior Digital Assurance & Transparency Associate | PwC | Columbus, OH
---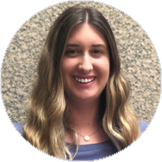 The Combined BSBA/MAcc program allowed me to continue my accounting studies on a deeper and richer level. I was able to take more accounting classes on topics that I would not have been able to take as an undergrad but also in other areas, such as leadership classes, to enhance my professional development. The MAcc program also strengthened my data analytical skills, which have been valuable in my early career in public accounting. The MAcc program allows for many networking opportunities outside the classroom, including alumni and speakers from various backgrounds that showed me the multiple paths a MAcc degree can take you. The biggest takeaway I got from the MAcc program was the opportunity to collaborate and learn from my classmates from different backgrounds and cultures. I am grateful for the MAcc program for both the personal and professional growth it gave me.
Kaitlyn
Cohen
2021 BSBA/MAcc Alumna | Audit Associate | Deloitte | Chicago, IL
---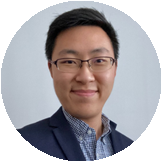 The MAcc program at Fisher was everything I sought in a Master of Accountancy program and more. It prepared me intellectually for my career through academic courses that weren't simply accounting "how-to's" but instead emphasized a mindset of curiosity and questioning I can apply even today. The flexibility of the academic electives also allowed me to take courses outside of accounting, further expanding my interests in other fields such as AI and Management. Lastly, the resources provided through Fisher, such as the Office of Career Management, were critical in helping me land the job that I am at today. I would not be where I am today if it were not for the MAcc program.
Ian
Tan
2020 MAcc Alumnus | Assurance Staff | EY | Cincinnati, OH
---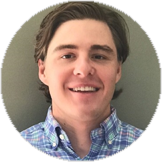 The Ohio State MAcc program is a forward-thinking approach to applicable accounting skills used in real-world problem solving. The confidence I gained in STEM and accounting related applications is useful every day as auditors are routinely faced with learning new client systems and digital accounting tools. The program also provides the educational freedom to choose electives that allowed me to explore new topics and gain knowledge within the business world. I am so thankful for the incredible admissions team that pulled me to Columbus. Go Buckeyes!!
Evan
Miller
2019 MAcc Alumnus | Audit Senior | Deloitte | Columbus, OH
Contact Us
Whether you are in the beginning stages of your program search or you have already decided that one of Fisher's graduate programs is the right fit for you, we encourage you to connect with us.
Contact Fisher's Graduate Programs Office directly to schedule on-campus activities such as in-person meetings, class visits and campus tours. We will do our best to accommodate your request in-person or virtually within university guidelines - Safe and Healthy Buckeyes.
©2023 Fisher College of Business
2100 Neil Avenue, Columbus, Ohio 43210