Written by Career Fair Intern, Courtney Russell
Start preparing now! Landing your dream internship or job will take time. Take syllabus week to do as much preparation as possible so you are calm and ready to go when the day comes! First, if you feel like Lizzie McGuire below, it may be time to go shopping.
Make sure you are in business professional, that's a suit. For you guys, it's pretty clean and dry, girls on the other hand, have a little more freedom. A pantsuit, skirt suit or even a professional dress and blazer would work. Just make sure it fits well and that you are wearing comfortable shoes. Trust me, I waited in line for 45 minutes at the Fall Fair to talk to one company and my feet killed.
2. Make sure you know what to bring on the day of the fair. I suggest a padfolio to keep your resumes in (also great to hold business cards you receive). Don't forget single dollar bills for the coat check, your BuckID to check in, and a nametag. Don't freak out like SpongeBob, gather all of these items this week and put them aside so it's all ready on February 2!
3.  Start to utilize the Office of Career Management (located in 150 Gerlach Hall). Here we have walk in hours for resume checks, editing cover letters, helping you with your LinkedIn profile and FisherConnect run by our esteemed Career Coaches. Check online for their hours.
4.   Did you know that over 30 companies have paid to reserve space to interview the candidates they meet at the career fair the very next day (2/3)? An interview could be coming up sooner than you think! Make sure to get QUIC certified so you are eligible to interview on campus after the fair.

Already QUIC? Make an appointment to refresh your interviewing skills so you won't sound like Michael Scott. Make sure to ask how to answer those tough interview questions like "What are your weaknesses?" or go over case questions like "How many fire hydrants are in Columbus?"
5.  Stay connected! Follow @FisherCareerMgt on Twitter and Instagram to stay connected. Also, stop by our Prepare for the Career Fair workshops to get all the information you can! Okay, they might not be as eye catching at Ryan Gosling, but attending could lead you to that dream job!
Thursday, January 28 3-4 pm in Gerlach 365
Friday, January 29 1-2 pm in Schoenbaum 209
Monday, February 1 2-3 pm in Gerlach 265
6.  This list is getting pretty long, but stick with me here, this one's important. Do your research! Pick 5-10 companies you want to speak with at the fair using FisherConnect and research the position and the company. Treat the career fair just like a mini-interview. There will be over one-thousand students at the fair, make sure to set yourself apart by knowing what to talk about when you meet the recruiter.
7.  Now you're on your way to that job! You just need to prepare an elevator pitch. But who really knows what that is? It's really just your way of answering the question, "Tell me about yourself." Give a quick intro of your name, major, year of school and then add in any unique experiences you have had like previous jobs or involvement in student organizations. Hopefully after your intro, the recruiter will have a few minutes to answer any questions you have and for you to demonstrate your research of the company. Good luck and don't forget to ask for a business card and give a resume.
8.  After the career fair make sure to follow up on anything you told a recruiter you would do, like apply on their company website. Also, make sure to send thank you emails. If they gave you a business card write a quick email thanking them for their time and remember to add something so they remember you. They will probably talk to hundreds of students so mention something to distinguish yourself that you talked about at the fair. Make sure to reread your email before sending!
9.  Take a deep breath! If you have made it to this step you are almost there! Use those wardrobe, resume and QUIC interview skills you have already shown to land the job. Just be yourself and be confident. Oh and of course, don't forget to report any offer you get to FCDC!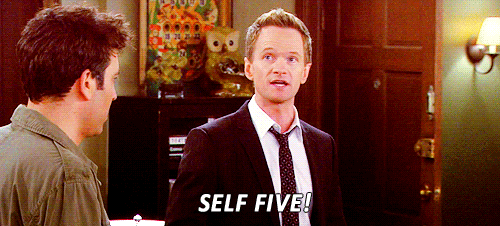 10.  Congrats! You made it! Sit back and turn back on the Netflix!