How to get an Internship without much Experience
Written by Tyler Allen, senior marketing student
We've all heard the word hundreds of times while in our first few years of college: internship. Whether this is a daunting, exciting, or even confusing word to you, rest assured that the idea of getting an internship doesn't have to be as scary as you might think! Yes, even if you don't have much experience. In my opinion, the way to do this is through networking and self-confidence.
Networking can be easy when considering the fact that you attend one of the largest universities in the country with an alumni base of over half a million strong. Don't be afraid to reach out to a fellow Ohio Stater that you know from back home or to talk to that random person wearing an OSU sweatshirt on your flight back home. One of those alumni is my older brother Matt, a 2014 graduate of the Fisher College of Business who works for a large company in Columbus. I've always desired to work for his company. January of my sophomore year I texted him to ask what opportunities were opening at the company for summer internships – networking can be as easy as a text. Like many students, I was overly nervous about finding an internship and was so worried I wouldn't find one due to what little marketing experience I had from my high school job. Luckily my brother gave me the email address for the University Relations HR representative. I constructed a cover letter, beefed up my resume (with the help of the Office of Career Management), and sent out my introductory email. Six days later I had an interview, and two days after that I was the newest employee at one of my dream companies with an internship. You never know the connections you might have with someone, so don't be afraid to take a chance and reach out to whoever you think could be a potential resource for you!
                To me, perhaps the most important thing to keep in mind when searching for an internship is to apply, interview, and sell yourself with the confidence that you should have in yourself. Getting accepted into Ohio State and Fisher requires for you to have accomplished a lot in your academic and professional life already. Don't count yourself out of anything just by reading the job description. Send in your resume, the worst thing that can happen is that you don't get the job – which you wouldn't have gotten had you not sent in your resume anyway. The interview process is as much an interview for you as it is you interviewing the company. Without losing your sense of professionalism, don't be afraid to be yourself. Discuss your passions, smile, ask questions. The more relaxed you are, the more the person interviewing you can see who you are in a relaxed setting like what a typical work day would be like. Finally, interviews are the time and place to sell yourself and your accomplishments. If you don't have a lot of professional business experience, take your experiences from group projects, sports, student organizations, or class to shape the idea of who you are and what you are all about. Often for internship roles, recruiters like to hear more about what you do outside of the business world in your different student organizations. This is a fantastic opportunity for you to hit on some of your strengths. Go into the interview confident in the things you want to talk about that best sell yourself. Have confidence in yourself that you are capable of learning and adapting in a job or role that is unfamiliar to you.
I know finding an internship can be scary! As someone who is nearing the end of his college career with four internships on his resume, take it from me that it doesn't have to be a scary experience. Take advantage of those in your life who know you well and who would be willing to serve as a reference of point of contact for you. If they happen to be a Buckeye then that can only be a bonus. Finally, once you find yourself in that interview room shove all your insecurities or feelings of insufficiency to the side and know that you wouldn't have been given an interview if you weren't seen as competent by the recruiter. Go in there and sell yourself! Be proud that you are an Ohio State Buckeye and guide the conversation and your answers in a way that plays to your strengths. Meet with advisor in the Office of Career Management to learn a bit more on how to do this!
Demonstrating Your Passion in the Sophomore Internship Search
Written by Jacob Catron, junior accounting student
Even the small act of submitting resumes, let alone landing interviews, can be frustrating as a sophomore.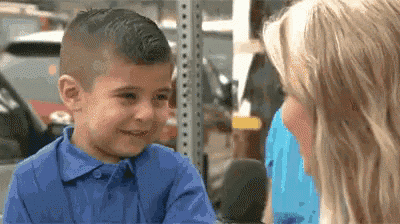 Last year, I only successfully landed one interview for a summer internship through FisherConnect. It often feels like companies don't value your skills or the valuable experiences you've had over two years of college, and it seems that the word "sophomore" is enough to make recruiters ignore your resume. However, I found that if you can manage to score an interview, demonstrating your passion for something and your willingness to grow is one way to break through the sophomore stereotypes and allow prospective employers to see your true value as a candidate.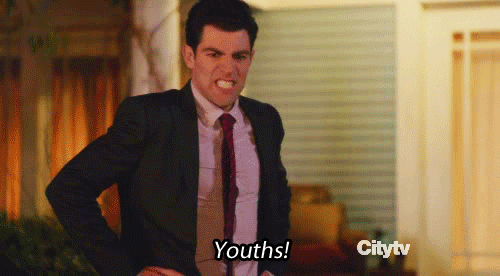 At the time of my first interview with the company I ended up working for, I was knee-deep in helping with my friends' Undergraduate Student Government (USG) campaign. This was something relatively new for me because I am normally not very outgoing. However, I found myself enjoying talking to people about the work that USG does and my belief in my friends' potential as the next leaders of the student body. Becoming more comfortable talking to strangers was one benefit of my experience campaigning.  However, I believe that what really helped set me apart in my interview was that I could talk at length about something I enjoyed doing, why I was doing it, and what I was getting out of it. Employers love to see that you're able to commit to something, and that you've used your time in school to do something above and beyond attending the classes that everyone else in Fisher takes. Expressing why you love doing something that occupies a significant portion of your time—and going beyond the fact that it looks good on a resume—speaks volumes about the kind of person you are and the kind of work to which you are capable of committing.
Near the end of my internship, I had a chance to speak with the person who interviewed me the first time. She told me that the department I was hired into requested that she only refer juniors onto the second interview (the bias exists!), but after interviewing me, she asked them to give me a chance for a second interview with them. I ended up beating out several upperclassmen for the position, and I believe that demonstrating my passion in my interviews gave me the leverage I needed to overcome their perceptions of sophomores. The main takeaway from my experience is this: find your passion and run with it. Who knows where it will take you?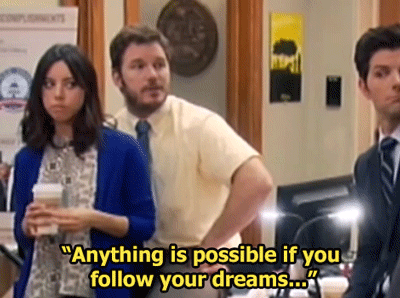 For more tips on securing your sophomore internship, read the OCM Sophomore Tip Sheet and take advantage of networking over winter break!