Written by Undergraduate Career Advisor, Lauren Kume
I know I know…you just got back from Thanksgiving break,  projects and finals are looming, and you are still celebrating the win over TTUN (I certainly am!) so what else could you possibly add to your to-do list?
Three (quick!) keys things (you can do now!) to prepare for the spring recruiting period:
Schedule your QUIC interview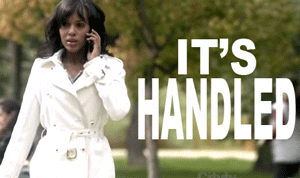 We just released the dates for Spring QUICs via FisherConnect and now is your chance to schedule the best time for you! Pro tip: try to schedule it before Fisher's Spring Job and Internship Fair on February 6th so you will be ready!
QUIC interviews are available beginning January 8th and run through the end of the spring semester.
Order your Fisher Nametag
Do you want a nametag to use for career fairs and/or networking events? You still have time to order yours! Name tags are available for order now until January 3rd, 2018. Deadline to order is 11:59 PM on Wednesday January 3rd.
Set-up job alerts on FisherConnect
As employers begin registering for the Fisher Spring Job & Internship fair, they will also begin posting internships and jobs on FisherConnect. Save yourself the time of searching by setting up an email job alert for your saved searches. This way you will be in the know during the academic break if your #1 company posts a new opportunity!
While these to-do items are not the only ways to prepare for your spring job or internship search, it is a great way to get started.  As always, visit our office for a personalized action plan to maximize your job search!