Written by Senior Director, Undergraduate Career Management and Recruitment, Margie Bogenschutz
You have probably heard many people encourage you to do informational interviews as a way to get information about specific career fields, career paths, industries or companies – and as a way to start to build your personal network. But how do you get started?
The first step is to make a list of people you might be able to start with. This list can include:
Family and Friends
Fisher and Ohio State Alumni (search through OSU Alumni Fire or LinkedIn)
Student Organizations
Fisher Centers of Excellence
Professors
Staff
Classmates
Past/Current Employers
Coworkers
Bosses
Extracurricular Groups
Social organizations
Industry associations
Interest groups
The next thing you want to do is determine your goals for each meeting: what are you trying to learn? What is your intended outcome of the meeting? From this, you can begin to develop some questions. Now you have to reach out and try to set up some meetings. The Office of Career Management has a handout that provides great advice on informational interviews and networking – including a sample email you can use to contact people to set up your meetings. This handout also includes many sample questions that you can use – find those questions that will help you achieve your goals for each meeting. It also includes a sample thank you note – as you will want to send a thank you to anyone who agrees to meet with you.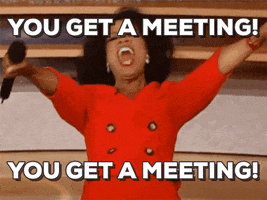 Although many students are hesitant about doing information interviews, those who do, attest that it is one of the most beneficial ways to gain insights about careers or companies and to develop their network.