Written by Career Advisor, Lauren Kume

As a student at Fisher, you probably know the importance of passing your QUIC interview—so this blog post isn't meant to harp on this detail.  Instead, my hope is that you can see some silver lining in not passing your QUIC interview and be ready to go for the next one!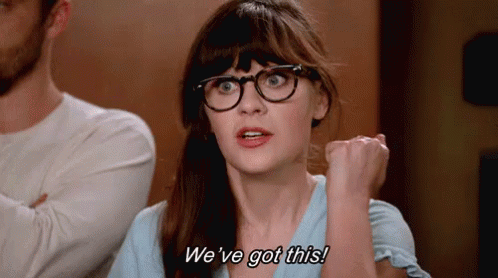 General Perspectives:
QUIC is meant to be a one on one coaching experience – think of it as a learning experience and a way to develop strong interviewing skill sets!
QUIC is a great time to practice so if you do not pass the first time, you get to have an extra hour to practice! While it may be a longer process, at the end of the day, you will have even more feedback to do well in your next interview with an employer.
Other factors that may have impacted your QUIC interview:
Did you conduct in-depth company research before the interview? If not, utilizing the resources found on our Company Research handout – this will help you get started!
Were you able to truly self-reflect on your experiences so you could provide specifics and details for each question? Try to think of 5 or 6 scenarios that you may use in an interview to articulate your experiences related to highly sought after qualifications such as leadership, innovation, problem solving, and teamwork.
Did you get a good night's sleep? Were you on-time?  The biggest factor: did you prepare?  The next go around you will know what to expect and this will make your next QUIC experience much better.
Final thoughts:
Take the feedback from your initial QUIC and incorporate it to improve with your next one.  Chances are when you implement this feedback, you will do much the better the second time around.  Interviewing can be a nerve-wracking process and the QUIC program is meant to help alleviate these stressors, not add to them. You got this!