Written by Undergraduate Career Consultant, Sheri Sheffel

It's beginning to be that time of year…. job offer time (don't freak out if you haven't received an offer, there are still months of opportunities ahead of you)! But how do you know if your offer is right for you? Will you be happy at the company? How are you supposed to begin even thinking about "the real world?" We get it… this can be a daunting time, but don't forget to be excited!!! You're finally seeing all of your hard work payoff.  Here are a few steps to walk through when evaluating your offer and how to negotiate.
If you have been given a short decision timeline, it is okay to ask for an extension. Make sure to express your gratitude for the opportunity, but let them know you realize it is a big decision and you want to fully think through your options.
Assess what is important to you. It can help for you to rank the pay, location, position, company size, etc. based on what is the most important for your summer/future career. How does the company/companies stack up against your rankings (use our matrix provided in the handout link at the bottom)?
Reflect on your past experiences. Were you an intern? Did you enjoy your internship or did you find the days dragging by? What did/didn't you like? Not an intern before? You can still reflect back on your previous work experiences to look at what you liked and didn't like. How did that position/company compare to the position you've been offered?
Utilize your network for two reasons. The first to reach out to current employees of the company to get a realistic look of company culture and other perks you can't read online. The second reason is to talk with your family and friends who know you best. These people can be used as a great sounding board when you're discussing future opportunities and environments that have brought out your best work in the past.
Did you decide the company and position are right for you, but want to negotiate your pay? We do not recommend this for internship positions, but it can be done for full-time positions. It is important to remember that you can't just negotiate pay unless you have solid reasoning as to why you are worth more (experiences, skills, etc.). You can also use Fisher Career Data Central to give you hard data on what your peers have been offered by this company and show what other companies are offering your peers. When negotiating, it is important to stay grateful for the opportunity that you have been given and ensure that you do not come off as greedy.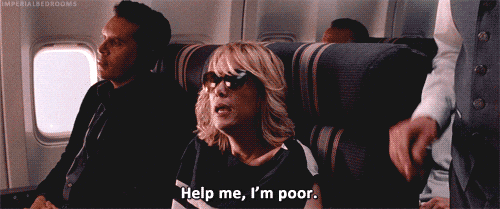 If you want personalized advice, don't hesitate to make an appointment  with one of our career consultants.  Want more information? Check out our full job evaluation/negotiation handout.