One of the perks of the MAcc program is the very large number of academic talk events, career workshops, and "lunch and learns." Such events typically consist of a speaker, either a professor or professional in industry, a topic related to the accounting or business world, and often free lunch. Often the academic speakers are our very own MAcc professors that wish to shed light on research projects they may be working on, or a topic they were familiar with in their work experience. Career workshops often relate to interview tips and tricks, or professional certification information, while professional topics could be political, specific to a type of industry, or simply designed for the speaker to share their personal/career stories.
Today, I attended a career workshop about CPA review courses with Becker Professional Education, one of the largest CPA prep programs in the U.S. The workshop provided an overview of the test structure, a detailed timeline of the application process, and the program offerings provided by Becker. The "fast pass" accelerated prep course is even offered right here on OSU's campus. In addition to the breadth of information we were offered, workshop attendees received free pizza and drinks, and were informed of all the discounts we are eligible for through Ohio State, potential employers, and through Becker ambassador opportunities. The workshop definitely eased my nerves and uncertainty about the application process and prep course success rate since the CPA exam is known for being a brutal exam.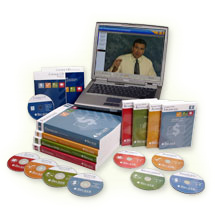 In addition to the Becker workshop this week, I will also be attending a talk with Aaron Beam, former CFO of Healthsouth, a company known for a huge corporate scandal which sent Mr. Beam to prison due to acts of fraud. Today, Mr. Beam speaks across the nation about the ethical nature of his experience, and what it has taught him.  I am super excited to learn more about Mr. Beams experience from the inside since we learn about these major scandals from an external perspective in the classroom. I will be sure to post details after the event tomorrow!