Hello, finance world. As our industry becomes increasingly defined by technology, students are spending more time learning a variety of Financial software. Fisher offers state of the art financial software (such as Capital IQ, Crystal Ball, Rotman Trader and @ Risk), as well as statistical packages (such as SAS), and of course, Bloomberg terminals. These tools offer us an edge with real-world coursework and better prepare us for the job market; but today's post is a friendly reminder that sometimes it is a good idea to get out of the computer labs and spend some time with Dinosaurs.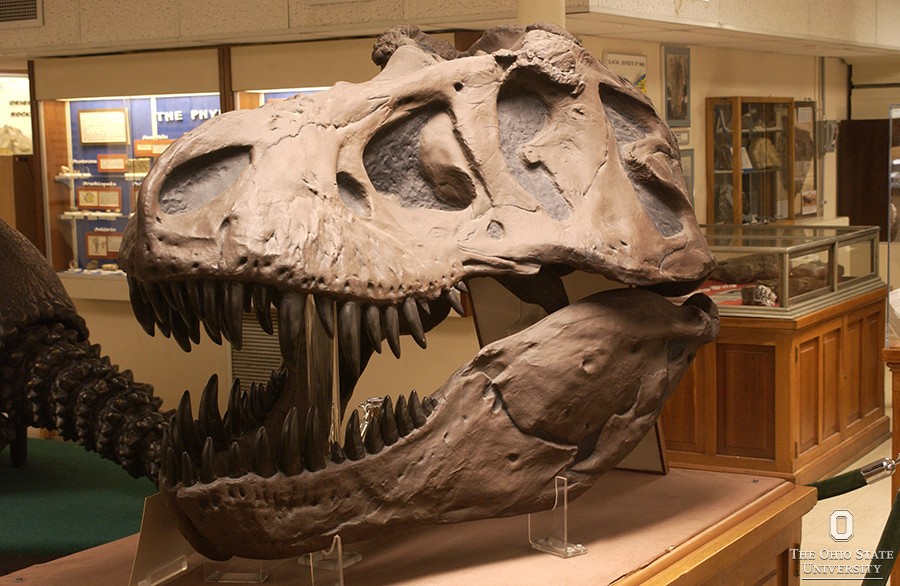 Orton Hall has a Geology Museum (free and open to the public), that makes for a nice study break. Check out the variety of fossils and rocks.
The Orton Hall Library is two stories of quiet study tables. This is the oldest library on campus.
Technology offers an ocean of information, but we must take a step back to study the fundamentals. Mastering foundational concepts will ensure that you do not make elementary mistakes, and then allows you to properly use technology. The best way to do this is in the library with a book. Practicing takes discipline and it is easier to be disciplined far away from comfy chairs and Starbucks. The Orton Hall Library has a sense of place and purpose– and it invites you to visit with one.
Taking a break from technology is one of the reasons you should study at Orton. There are many more, but Orton is one of those places best discovered for yourself.